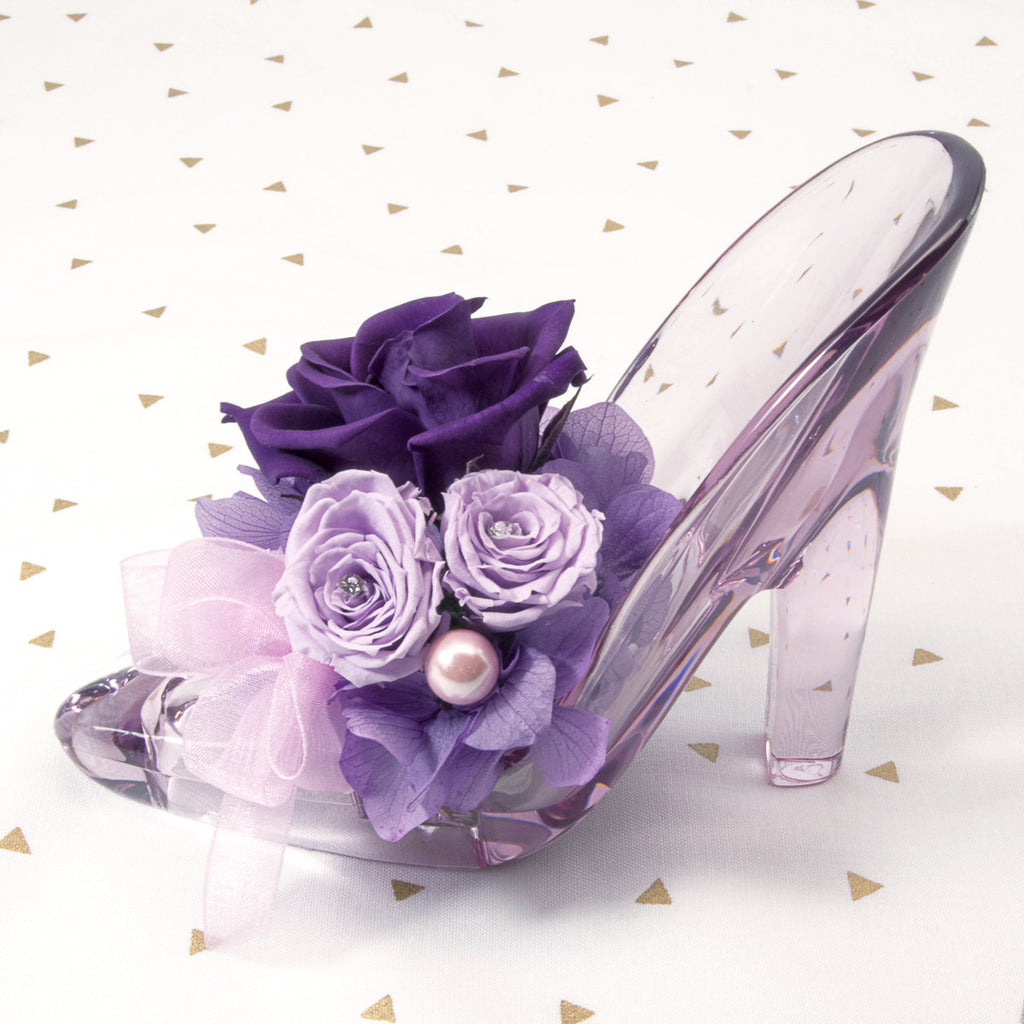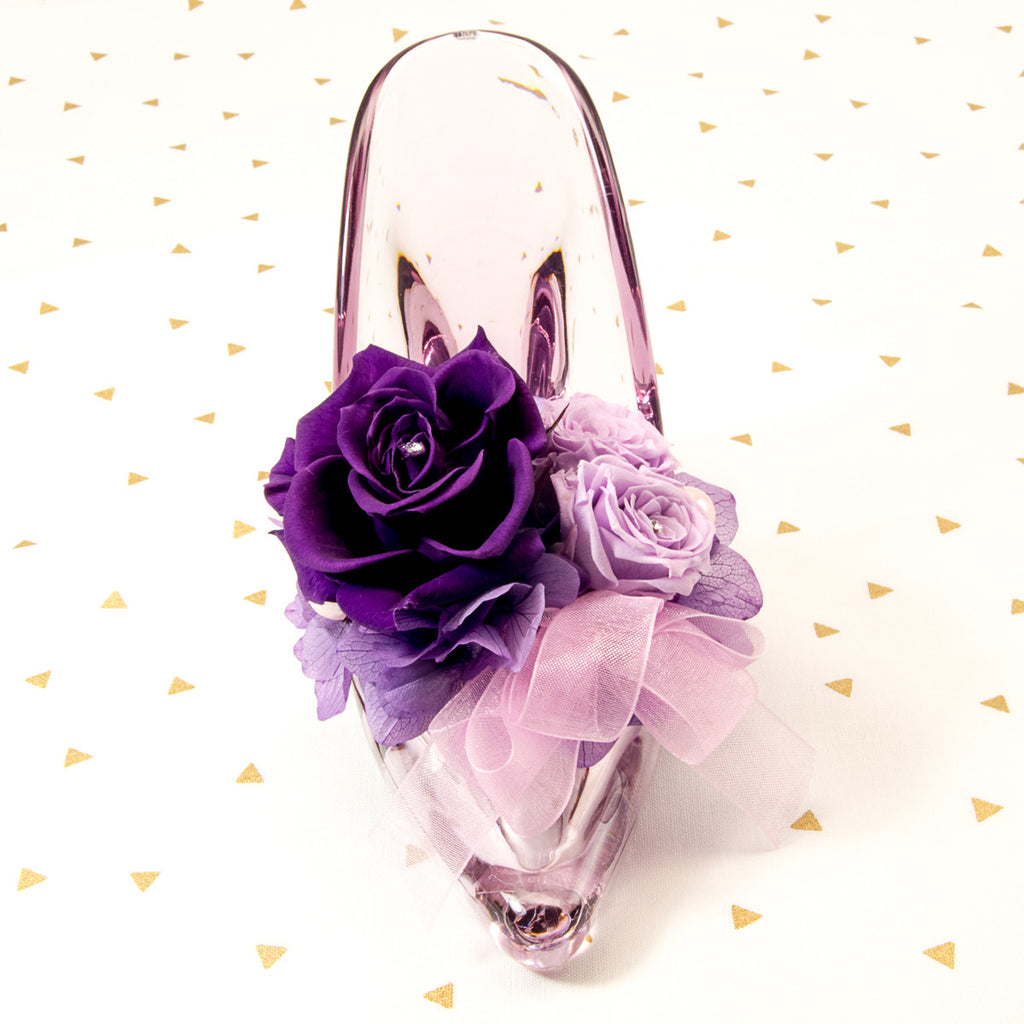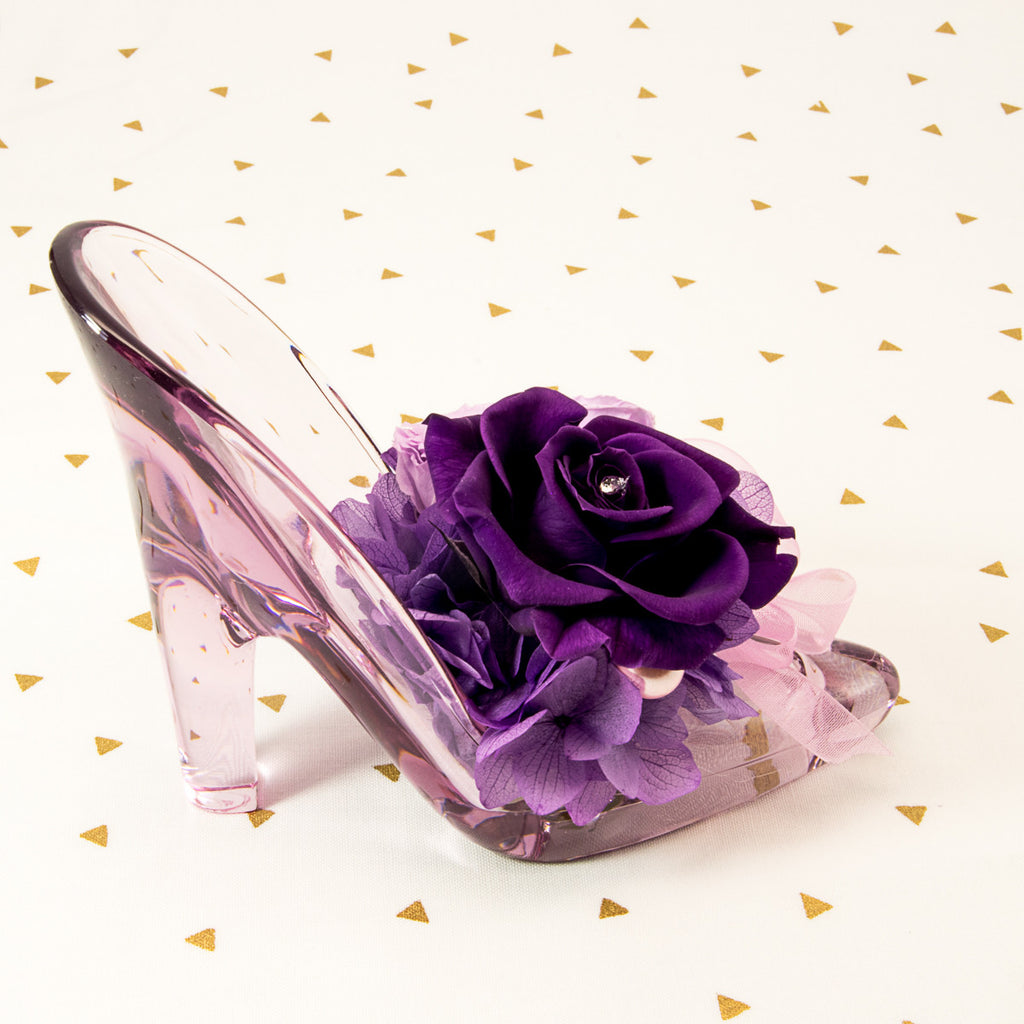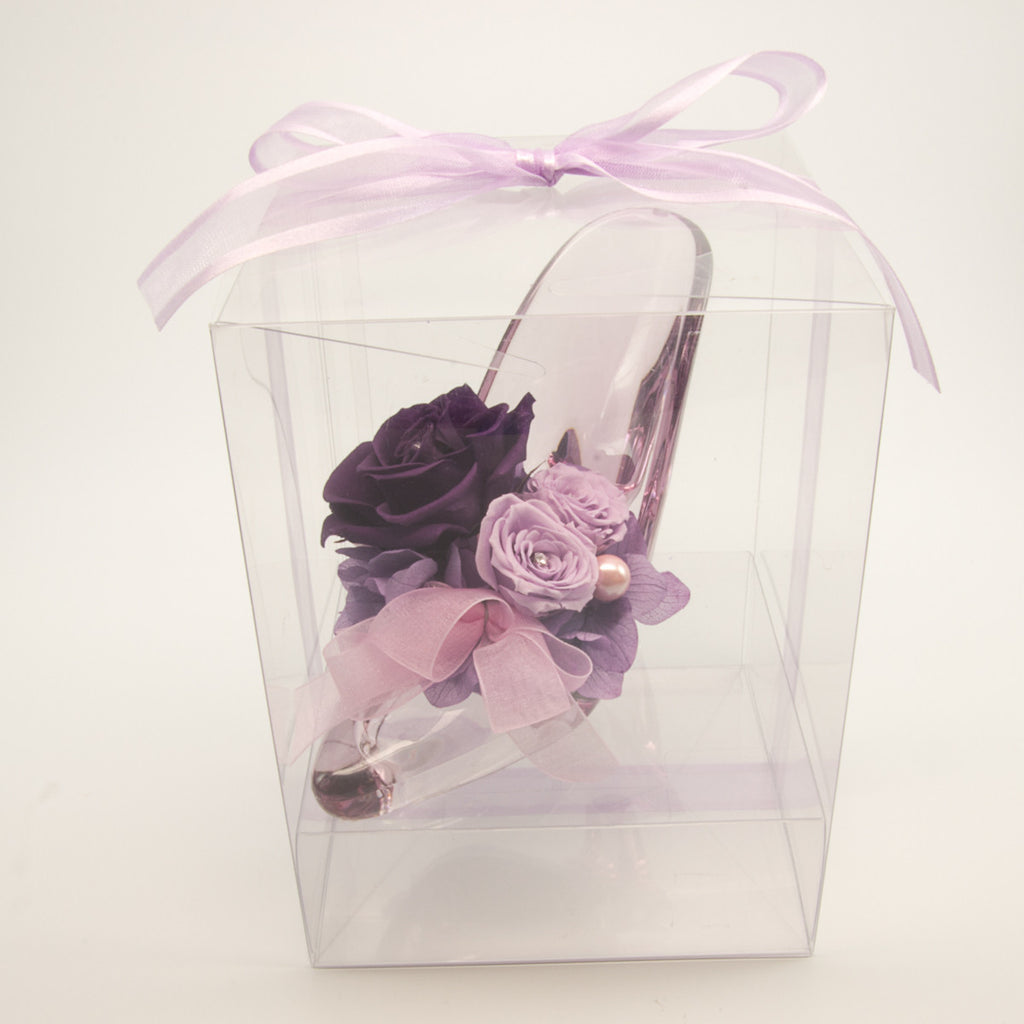 Cinderella - Purple Rose w/Purple Heel
 Currently out of stock. Accepting per-orders now, please allow  3-4 weeks shipping after order.
Three preserved roses, each rose has a lucky crystal in the center, with hydrangea, ribbon and pearl decorations.
Includes acrylic high heel and clear gift box.
Size: 5.5x3x4".
Hand assembled and made in Japan.